Exceptional Services Offered at Mike's Garage
Keeping any vehicle in good repair is essential for your safety, as a driver, and also for the safety of everyone else on the road. As a full-service NAPA auto care garage, we are proud to offer an extensive selection of services for all of our customers, including transmission and engine repair.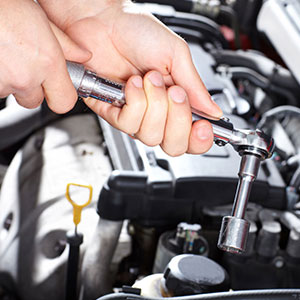 We offer both routine maintenance and computer diagnostics, as well as in-depth repairs for vehicles of any and all sizes. From engine service to tune-ups, if your car or truck is making strange noises, we are here to help. Here are some of the many exceptional services offered by the mechanics at Mike's Garage:
Transmission service: A vehicle's transmission is important to the entire make up of any vehicle. Therefore, it is especially essential that you keep your transmission in good standing at all times. Are you in need of transmission service in Morton, IL? If so, we are here to help with trusted mechanics that can ease your transmission woes and get your car or truck back on the road.
Engine repair: Trouble under the hood? The veteran techs at our shop will gladly diagnose and resolve your engine issue with accuracy and sustainable solutions. From simple part replacements, to complete engine repair in Morton, IL, we're here to ensure the functionality of your engine, no matter how many miles it has seen.
AC repair: Has your car's AC suddenly stopped working, right as summer hits? Regardless of what time of year it may happen to be, we will take care of any and all AC unit malfunctions so that you can stay cool and comfortable even when driving in the midst of the summer heat. We're the foremost authority on auto AC repair in Morton, IL!
Tune-up service: Tune-up service in Morton, IL can help you ensure that your vehicle is performing at its absolute best and regular tune-ups contribute to your general safety as you operate your vehicle. At Mike's Garage, we offer in-depth tune-up services that will help to keep your car running as smoothly as it did the very first day you drove it off of the lot, from oil change services to filter and belt replacements.
Need auto maintenance that's not listed above? Take a look at our encompassing list of services to see how we're prepared to help you maintain prime functionality in your vehicle today: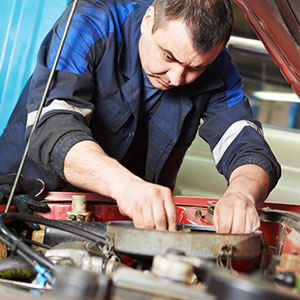 Full-service auto repair
Auto AC repair
Tune-up services
Transmission service
Electrical repair
Oil change services
Engine service
Computer diagnostic
Power window repair
Engine rebuilding
Check engine lights
ABS repair
Differential service
Brake change service and repair
Front end rebuilding
Let us help you keep your vehicle running smoothly with our expert repair and maintenance services. From the simplest tune-ups and regularly scheduled maintenance, to comprehensive transmission and engine repair and other crucial systems maintenance, we're here to help in any capacity that you need us to. Contact us today at 309-266-7814 or drive on into our conveniently located shop.